Rostech Innovations is a locally owned print shop in the heart of Miami, Oklahoma. Located right on Main street. We offer all graphic design and printing services as well as web development and design. From flyers and brochures to vinyl wraps for cars and machinery we print it all, business expo banners and signs for your branding. If you want a logo design or a website, we have you covered there too. No job is too large or too small for us at Rostech Innovations.  Come see us today to see what we can create together!
Rostech Innovations is a full-scale print service with more to offer than your average print shop. We offer everything you need to advertise your brand the way you should. From Flyers, Brochures, Posters, Signs, Banners, to anything else you can print on any material. Our expert team can curate anything you can dream of and bring you the real deal. Here's the usual demand for our services shown in stats.
Don't just take our word for it, look at the numbers. Numbers never lie!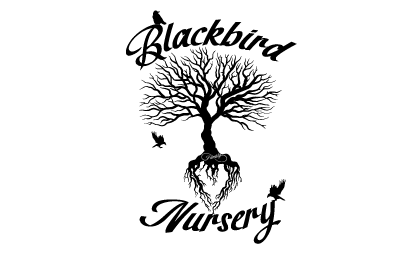 Blackbird Nursery
Cultivators
Owner
This logo is exactly what I wanted! I can't describe how perfectly Rostech Innovations pulled off putting my heart and soul into my brand while creating a logo.