JOIN
THE
MOST
POWERFUL
NETWORK
AT TRIDANT 4S WE REALIZE EVERY BUSINESS IS DIFFERENT AND UNIQUE
We don't want every business to conform to one standard. That's why we created a seamless fully customizable platform that highlights your uniqueness and gives you the power to shine against other brands while remaining true to who you are. Don't conform to "the standard." Experience the difference. Unlock the power to limitless opportunities with the most powerful tool in the universe.
EXCLUSIVE OFFERS. EXPERT INSIGHTS. EMERGING TECHNOLOGY.
THE ONLY 5TH GENERATION CANNABIS SOFTWARE ON THE MARKET.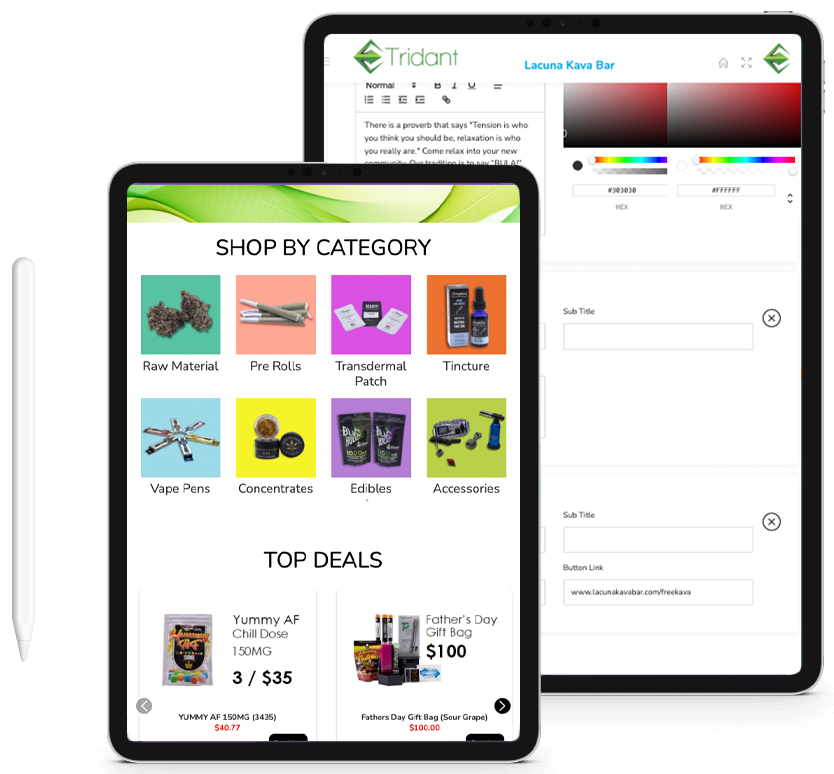 Break free from the limitations of fitting into the same old standards. Unleash the power to deliver the highest quality image for brand that shines on what makes you unique. Unleash what makes your brand unique with a system hand-crafted just for you.
1The Easiest To Use Platform Ever Created
2The Only 5th Generation Cannabis Software On The Market
3100% Customizable Software
3Top Integrations Offered
Tridant 4S empowers brands to reach their full potential and exceed every limitation in the cannabis industry. We want brands to discover limitless possibilities so we created the most powerful tool in the universe to do just that. We serve every license type of the Cannabis Industry.
Tridant Seed-to-Sale (4S) Suite App makes harvesting efficient with the ability to scan plant tags from any smart device.
Tridant develops tailored solutions for oversight and control. Our automation encompasses all business aspects involved with State legal cannabis markets. Tridant is Metrc Integrated to keep up with the rapidly changing Oklahoma State Compliance. OMMA's constant law changes can be overwhelming. Tridant's solution is automated monthly reporting to OMMA so your compliance is effortless and as easy as the push of a button.